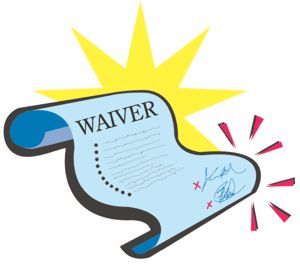 IMPORTANT! Do not wait
to complete the Waiver application.
It can take 1-2 years
to go through the process to final funding,
even if it is critical need.
This is based on who needs it most and there are limited funds to serve a large population.
Do not be afraid or anxious with this process. Fill out the short forms below and they will contact you within a couple weeks to set up interview with you and your child. Let them see how life is really in your house. Let them know your needs and concerns. Let them know also about the family situation. Is this a single parent home, a parent has serious medical conditions, or other complications that make it even more difficult to care for the applicant? From my experience helping others, the people who work here are truly trying their best to help you with what is available and will give you options and suggestions until this can be completed.
Also fill out the Family Support Services see link:  http://candicelange.com/2017/11/07/family-support-services-dbhdd-disability-services/  
The family support services can be used before the waiver is put in place to help. Many times this is all that is needed. If your situation changes or contact information changes, make sure to notify the Waiver office to update.
If above link doesn't open, print these 3 forms to complete the full application.
Privacy Practice Policy – Print and sign  Print Page 4 of 5 signing page
Mailing Application
Mail/Fax to your Region – Link to find region and address
Gwinnett your Region contact info is:
The Region 3 Field Office:
3073 Panthersville Rd.
Building 10
Decatur, GA 30034
Phone: (404) 244-5050 and (404) 244-5056
Fax: (404) 244-5179
The DD Application Process: What to Expect
1. Application
An individual or representative completes and submits an appilcation to the nearest regional field office.
2. Pre-eligibility
Intake and Evaluation reviews the application to ensure it is complete and correct. Next, the individual's pre-eligibility is determined by a psychologist's review of the documentation, and possibly a face-to-face interview.
3. Planning List
A staff member from the nearest regional field office will contact the individual or representative, and complete the appropriate screenings and assessments. The individual will then be placed on the DD Planning List.
4. Funding
Funding and specific types of services will be recommended based on an individual's assessed need.
5. Medicaid Eligibility
The Georgia Medical Care Foundation determines level of care and eligibility for funded services.
6. Individual Service Plan
The individual and identified service providers, along with coordinators, complete the first annual service plan, identifying goals and services based on the individual's strengths, needs, and interests.
7. Service Begins
The individual begins receiving services and following their Individual Service Plan.
NOW and COMP Questions
For Frequently asked questions and applications see DBHDD's Developmental Disability Services
—————————————–