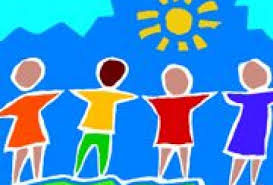 Annandale   770-945-8381  http://annandale.org/community-access-day-programs/
3500 Annandale Lane, Suwanee, GA 30024    info@annandale.org
Day programs services are funded through the NOW/COMP Medicaid Waivers and private pay resources.
Bennett's Place Interactive Learning Center  678-878-4103   http://www.bennettsplacega.com
2920 Horizon Park Dr. Suite A, Suwanee, GA 30024       Bennettsplace2920@gmail.com

After-School Programs • Applied Behavior Analysis (ABA)  • Camps • Day Programs • Verbal Behavior  • Floortime or DIR • Parent Training   • Recreation and Community Activities • Recreational and Leisure Activities • Respite Care • Sensory Integration • Social Skills  • Transition to Adult Services
Creative Enterprises, Inc.   770-338-7955   http://creativeenterprises.org
701 Hi Hope Ln, Lawrenceville, GA 30043     info@ceisite.com
Day Programs: M-F 8:30am to 2:30pm. If you are interested in CEI, please contact our Director of Services, Carol Barth, at 770-962-3908.  You can schedule a tour of the facilities and learn about the process of applying for admission through the available referral sources. Also serve – Georgia Vocational Rehabilitation Agency (GVRA), employment services, personal development and community integration.
Exceptional Foundation Atlanta   770-504-6053  https://www.efatl.org 
Grace D House, 1384 Dogwood Road, Snellville, GA 30078  info@efatl.org
Day program, afterschool program, summer program, nights and weekends respite
FUN – Friends U Need Club   http://www.friendsuneed.org
922 Gainesville Hwy, Suite 108, Buford, GA 30518
www.facebook.com/friendsuneed15    twitter.com/thefunclubinc
Monday – Friday, 9:00 AM – 3:00 PM
GCSS (770) 416-0284   http://www.gacommunity.org/day-programs    Norcross, GA
Merged Georgia Adult Autism Program (GAAP) / Gwinnett Enrichment Ctr (GEC)
Happy Feat  https://happyfeat.org
Suwanee, GA
Hi Hope Service Center  770-963-8694   http://hihopecenter.org
882 Hi Hope Road, Lawrenceville, GA 30043
Just People, Inc.   770-441-1188    www.justpeople.org
1412 Oakbrook Drive, Norcross, GA 30093
Offers semi-independent living apartments, Recreational activities programs, Day programs, and Assist clients with supported employment
New Directions   678-926-2489   678-640-2489   http://www.NewDirectionsForAutism.org
4545 Suwanee Dam Road Suwanee, GA 30024
Mary O'Connell info@NewDirectionsForAutism.org
http://www.NewDirectionsForAutism.com
New Directions provides an individual focused vocational, behavioral day program, which offers support and services designed to meet each individual's needs and preferences based on goals outlined in an individual program plan. The program promotes Self-Advocacy and Independence while teaching Creative Arts, Computer Skills, Cooking, Job and Leisure skills while participating in real world tasks with appropriate age peers.
Next Stop   404-932-3953   https://www.thenextstop.org
Suwanee Sports Academy, 3640 Burnette Road   Suwanee GA 30024
Vicki LaRoche – Executive/Program Director vicki@thenextstop.org
S.M.I.L.E. Day Program   770-279-5115  http://www.smile4.info/about/find-us
St. Mary's Independent Living Extensions http://www.smile4.info
120 Gloster Road, Suite 3, Lawrenceville, GA 30044
Monday – Friday: 9am – 3pm
Special Needs Schools of Gwinnett   678-442-6262  http://www.specialneedsschools.org
660 Davis Rd, Lawrenceville, GA 30046
snsofgwinnett@bellsouth.net
Website doesn't specifically mention day program but they do have one.
View Point Health   678-209-2480 DDS: 678-209-2555
175 Gwinnett Drive, Lawrenceville, GA 30046 https://www.myviewpointhealth.org/skins/userfiles/files/Community%20Rehab.pdf
https://www.myviewpointhealth.org
https://www.myviewpointhealth.org/developmentaldisabilities.da
DDServices@vphealth.org
Respite:
Time 2 Inspire  770-371-4017  http://www.time2inspire.org/index.php/services/community-access
3675 Crestwood Parkway, Suite 400, Duluth, GA 30096
info@time2inspire.org
Respite, host home, possible day program, etc.