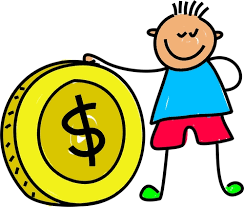 Family Support Services
Link to Page for Family Support Services
Family Support Services is a non-entitlement program which brokers disability specific services based on each individual and families unique needs. Family Support Services are based on the value that families belong together and individuals are best served in the community setting. These supports meet every day needs that are often critical in avoiding family crises. The goal of Family Support Services is to assist in maintaining a cohesive family unit and to assist the individual to live at home in the community.
Eligibility
Individuals, age 3 and up, living in Georgia that have been diagnosed with a developmental disability who are living at home, with their family, and are not currently receiving a NOW/COMP Waiver, are eligible for Family Support Services.
Eligible diagnoses include, but are not limited to:
Developmental Disability
Intellectual Disability
Cerebral Palsy
Autism Spectrum Disorders
Down Syndrome
Services
Family Support Services brokers services and goods that are individualized to meet your family's needs. A Family Support Coordinator will work with your family to develop an Individualized Family Support Service Plan. Some of the services might include:
Information and referral.
Assistance in identifying needs.
Advocacy to obtain needed services or benefits.
Assistance locating and acquiring services such as:

Respite Services
Family Education
Special diets, clothing, and personal care items
Other services and supports unique to each family's needs
Apply for Services
Families must complete an Application (See Attachment A)
Complete the Family Support Agreement (See Attachment B)
Provide supporting documentation of the identified developmental disability. Supporting documentation includes documents that indicate the individual has been diagnosed with a developmental disability, including:
DD Intake and Evaluation Assessment through a DBHDD Regional Office
Psychological Evaluation
School IEP
Medical Verification of ID/DD by a Physician
Social Security Disability
Family Support Services applications are accepted at the local community based providers. To locate your local office, please see this list of providers by county.
Family Support Services Program Information