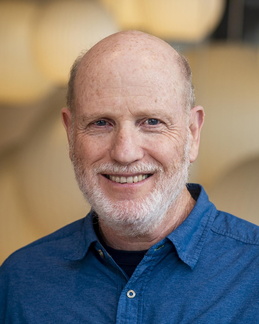 June 2020, Dr. Dobyns moved to University of Minnesota|Department of Pediatrics
Dr. William Dobyns – wbdobyns@umn.edu
Summary of Dr. Dobyns by University of Minnesota:
Dr. Dobyns is Professor of Pediatrics and Director of the Division of Genetics and Metabolism at the University of Minnesota. He joined the Faculty in June 2020 for his second tour at the U, having worked in the Division of Pediatric Neurology from 1992-1998. He is a physician-scientist who studies the nature and causes of developmental brain disorders, and is a leading authority on the causes of human brain malformations. While best known for his work on lissencephaly (smooth brain) and megalencephaly (enlarged brain), he provided the original descriptions for more than 10 clinically recognizable and now well-known syndromes including Smith-Magenis syndrome, rapid-onset dystonia-parkinsonism, coloboma-renal syndrome, bilateral frontoparietal cobblestone malformation, megalencephaly-capillary malformation syndrome (MCAP), megalencephaly-polymicrogyria-polydactly-hydrocephalus syndrome (MPPH) and X-linked lissencephaly with abnormal genitalia (XLAG), all of these now linked to the underlying gene or genes. He co-discovered at least 14 pathogenic copy number variants including the well-known deletion 17p13.3 (Miller-Dieker syndrome), deletion 17p11.2 (Smith-Magenis syndrome) and deletion 16p11.2 (autism and intellectual disability), and co-discovered almost 70 human disease genes.
Dr. Dobyns has also designed and published the major classification systems now in use for brain malformation, and several of the terms that we now use for these disorders come from his work, for example: "malformations of cortical development"; "cobblestone malformation", and "dysgyria". He has also made contributions on the causes of neurodegenerative disorders and developmental disorders of other systems, such as vascular malformations. Dr. Dobyns has served as Principle Investigator on major NIH grants since 1999, and recently published his 400th peer-reviewed scientific paper. In recognition of these and other accomplishments, he received the 2018 Bernard Sachs Award for research in neuroscience with relevance to the care of children with neurological disorders from the Child Neurology Society.
https://med.umn.edu/bio/pediatrics-by-division/william-dobyns
————————————————————————————————————-
Before 2020 Move:
Please send all samples and records to:
Seattle Children's Research Institute
1900 Ninth Avenue, 10th Floor
Seattle, WA 98101
206-884-1025
To schedule a clinic appointment with Dr. Dobyns:
Family Service Coordinators for Genetics
206-987-2665
William B. Dobyns, M.D.
Seattle Children's Research Institute
Center for Integrative Brain Research
1900 Ninth Avenue
M/S C9S-10, Room 1020
Seattle, WA 98101
Office: 206-884-1025
Fax: 206-884-1210
e-mail: wbd@u.washington.edu
Overview
From: http://www.seattlechildrens.org/medical-staff/william-b-dobyns/
See this site also for a listing of his publications and research funding.
Board Certification(s): Medical Biochemical Genetics and Psychiatry
Mayo Medical School, Rochester
Residency: Gundersen Medical Foundation – La Crosse Lutheran, La Crosse, Pediatrics
Fellowship: Baylor College of Medicine, Houston, Neurology
Mayo Graduate School of Medicine – Mayo Foundation, Rochester, Medical Biochemical Genetics
Research Description
William Dobyns, MD, has made major contributions to the field of human genetics, particularly the nature and genetic causes of developmental disorders including mental retardation, autism and brain malformations.
As both a medical geneticist and pediatric neurologist, Dr. Dobyns offers a rare combination of expertise. He examines patients with all types of genetic diseases, emphasizing children with complex developmental problems. He also offers genetic counseling for families of these children.
Dr. Dobyns is a recognized expert on many complex developmental disorders of the brain including mental retardation, autism, birth defects of the cerebellum such as Dandy-Walker malformation, and birth defects of the cerebral hemispheres such as microcephaly and megalencephaly (small and large brain size), lissencephaly or "smooth brain" disorder – (also pachygyria), and polymicrogyria (pebbled brain surface).
He has made significant contributions to the understanding, classification and genetic cause of many different developmental disorders.
Research Focus Area
Genetics and Developmental Biology, Developmental Cognitive Neuroscience, Neuroscience / Neurodevelopment
University of Chicago – Department of Human Genetics laboratories specialize in customized diagnostics, translational research, and also offer routine molecular gentetic and cytogenetic testing. We offer prenatal, pediatric, adult, metabolic, neurogenetic, dysmorphology, brain malformation, and craniofacial genetic evaluations.
This is the only laboratory in the United States that does the genetic testing for LIS sequencing. Dr. Dobyns has been wonderful in diagnosing Corey's condition for free after reviewing his MRI film. He even contacted us on a holiday weekend. It turned out that the second MRI Corey had done was incorrectly diagnosed but was an easy mistake to make and may happen to alot of people.
OLD INFORMATION:
To learn more about Dr. Dobyns and his Brain Malformation Research Project go to http://genes.uchicago.edu/dobyns.html.
William B. Dobyns, MD
The University of Chicago
Department of Human Genetics
Room 319 CLSC
920 E. 58th Street
Chicago, IL 60637
Phone 773-834-3597
FaxHG 773-834-8470
Email wbd@genetics.bsd.uchicago.edu
Website http://www.genes.uchicago.edu/