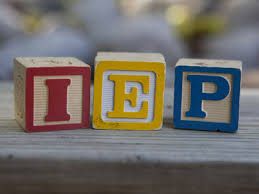 Recently I was asked about the first transition meeting to PreK/Kindergarten and I thought you might also be interested in some of the things I have learned along the way. There is so much more information than this but already it is long and hopefully not overwhelming.
Here is my letter to the friend:
What an exciting step. It took a bit to remember back 5 years ago when Corey transitioned. It was a very small meeting at that time and we didn't know what to expect either. Since then we have tried many new things and documented more information than I ever thought possible.
One of the things that was sad for me was talking about Corey's negative or weaknesses more than his positives. This was for them to write the IEP goals but we found starting the meeting telling something positive about Corey and showing his picture really helped people to see him as a "person" and not another IEP. It also helped us to balance all that was to come in the goals and stats on progress levels. If you have private development or other reports its good to share them with the school.
You do not have to sign the IEP that day and can take a copy home to review. Sometimes it can be overwhelming and mistakes are made. In the recent years our team has grown to almost 15 people and we had our IEP on an overhead projector for everyone to view as it was written. I almost think even as a small group it would be helpful because even an hour meeting can be too long to review the IEP at the end, remember all the points and make corrections before everyone disperses and before you sign agreeing to everything. See what abilities the team has and most IEPs are on computer now. You have to request overhead projectors and tape recordings 10 days in advance in writing.
We have taped our meetings before and that was also helpful. I let them know this isn't to be negative but something I can look back on after I've become overwhelmed or to understand something I may have missed. They also must record the meeting if you are. The school has gone back to listen to it the next year when something was in question.
Take a good pad of paper and pen to write down notes. Towards the end you can give your parent concerns that the teacher must read since it is on the IEP. Do not be shy. Also if it is not written in the IEP it is not a contract item. I have had to write that they read a private report so that it would be read. They take minutes in the IEP and it becomes part of the IEP but they do not do thorough minutes and often miss something that you feel is important. Stop the meeting and make sure it is written in the minutes. Even to the point of reading what was written to make sure it is in your point of view and not there's.
The first meeting is usually very simple. Reading stats on tests, writing goals and determining best placement for next year. You might even have the teacher that could be his in the meeting. You can ask after placement is discussed to view each classroom possibility BEFORE signing the IEP. Once the IEP is signed you can not go to the classrooms to view. The school will help make appointments for you to visit a classroom that week and will probably have a representative attend with you from the school. I think you still have 10 days to sign the IEP after the meeting.
Always ask questions if you are in doubt. Better to have a clear understanding and make any changes as you are talking than after the IEP is signed. It takes alot to get another IEP meeting but do not let them give you the run around about it. If you want another meeting it is your parental right to have one. Even if you just had one.
Here is a sample of a recent IEP goal of Corey's:
Corey will write legibly readable to unfamiliar reader (number and letter). Criteria: 8 consecutive work samples
Make sure there is a evaluation method marked for every goal and this is how the goal will be determined if it is mastered. This is very important to show progress.
Criteria: (Good samples of measurable goals)
80% over 3 data collections
4/5 opportunities over 3 data collections
8 consecutive work samples with no more than 2 prompts
4 out of 5 attempts
minimal assistance to prompt, to independence at 3/5 trials
with some physical assistance (moderate, 50%)
70% accuracy per concept
travel folder/picture cue 8/10 trials
30 % increase from baseline/August 2006
will imitate 4/5 models per exercise
3/4 items, 3/4 trials
I attended the Wright IEP conference a couple years ago and that was very beneficial.
Learning how to keep your records is also very important. I have a medical file and now an IEP file for each year. In the beginning there are several years together as the data is much smaller or shorter. Keep all originals as masters and only write on a copy. This will help if you ever have to go to court for anything.
I also have a document that lists all the tests done on Corey by the school and private. In the future if you have the same tests done you can evaluate the progress.
I hope this hasn't overwhelmed you. If you ever feel you aren't getting anywhere with the school or need a 3rd party assistant in a meeting, I found an educational consultant very helpful and worth the expense. There are always ways to find a solution. I wish you the very best and will think positive thoughts for your meeting.