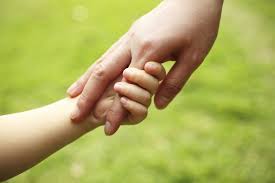 Working together to serve children with disabilities
GECIC helps Gwinnett County parents find services and provide scholarships for preschool children with developmental disabilities up to their six birthday.
Services:
Evaluation and Testing
Home-based Programs
Nursing Services
Occupational Therapy
Parent Training/Counseling
Physical Therapy
Preschool Classes
Respite
Speech and Language Therapy
Special Day Care
Equipment Library
Vision and Hearing Services
Scholarships:
One application for up to $500 scholarship per family per calendar year to be submitted by the 15th of the month to GECIC. Scholarships are based on the Financial Analysis Form and subject to cost participation schedule.
GECIC Scholarship List of Approved Services and Items
Therapy Services:
Behavior therapy
Auditory Verbal Therapy
Music Therapy
Massage Therapy
Physical Therapy
Occupational Therapy
Speech Therapy
Special Instruction
BEGIN program – Vision therapy
Therapeutic Riding
Play Therapy
Hyperbaric Oxygen Treatment
Biofeedback
Transportation Reimbursement for Travel to Specialized Clinics/Hospitals and to Doctors and Therapy Appointments:
Car Service (taxi)
Gas/mileage
Parking Expenses
Airplane
Hotel Expenses
Rental Car

Reimbursement for Physician, Allied Health Expenses that are not reimbursed by insurance/Medicaid:
Developmental Pediatrician Costs
Cost participation for out of network physicians
Licensed Nutritionist
Equipment/Supplies:
Therapy Equipment that typical children would not use
Adapted Bicycle
Toys that have a developmental benefit
Instruments for Music Therapy
Positioning items that typical children may use (ie. baby swing, highchair)
Assistive Technology
Glasses/ Hearing Aids
Medical Supplies
Prescriptions
Reimbursement for Other Expenses:
Formula
Tuition for Special Needs preschool
Summer day camp facilitated by a licensed therapist
Diapers
Hippo-therapy stable feeds
Nutritional Supplements
Respite Care
Parent Reimbursement:
Seminar related to their children's diagnosis
Transportation to seminar
Parent Classes
Family Counseling
Corey received 2 scholarships from GECIC in his preschool years for therapy assistance and his adapted bike. We have been very blessed to have GECIC support.
Receiving the adapted bike meant Corey at age 5 was able to ride a bike for the first time. Corey has cerebral palsy and seizures and this bike provided him with a safe way to make his legs become stronger and be like any other kid on the block. Gecic helps many other special needs children (0-5yrs) in Gwinnett County with all kinds of needs that Medicaid and insurance do not provide. Such as therapies, wheelchairs, walkers, adapted equipment, etc. Corey also received therapeutic horse riding when we had a lapse between provider availability and insurance coverage for 3 months. Corey was able to continue making progress with the horses he loved.
Donations to GECIC – Gwinnett Early Childhood Interagency Council are tax deductible.
To receive services or make a donation contact:
Gwinnett Early Childhood Interagency Council GECIC
PO Box 491024
Lawrenceville, GA 30049
770-339-5048